Total Demolition
---
At Cobal Industries Ltd., we have the industry knowledge and experience to provide total demolition services for projects of varying scopes. From residential demolition servicing small single-family homes to larger commercial, we specialize in the safe tear down of all property types. Our contractors are highly skilled when it comes to total demolition, ensuring the safe removal of all contaminants, the sustainable management of recyclable and non-recyclable materials, and thorough post-demolition clean up.
As a family-run business, it is important that clients feel like they can depend on us. We take great pride in our services, and the role we play in helping families and businesses start an exciting new venture. With every project we take on, we instill a great deal of intention, purpose, and transparency to ensure mutual understanding and trust. When it comes to the total demolition of your residential, commercial, or industrial property, you can count on our experts at Cobal.
Request An Estimate
Your Full-Service, Total Demolition Experts
---
Looking for a team you can trust to tackle your largest, most complex demolition projects? From industrial to commercial to residential demolition, our company has the equipment and personnel needed to complete your project on time and on budget. We specialize in the deconstruction of strata buildings, houses, railroads, commercial infrastructure, and all sorts of other small- to large-scale projects. Every step of the way, we promise professionalism and reliability. If you need a team to handle your total demolition, Cobal can do it all.
---
Our Residential Demolition Services
---
We pride ourselves on providing environmentally friendly and timely demolition services to homes throughout the Tri-Cities and Lower Mainland. When demolishing a residential property, we're oftentimes dealing with the tear-down of a family home. This can be a highly personal, emotional experience for many families and requires sensitivity all-round. As a family ourselves, we understand the complexities involved with a residential demolition and always approach our clients with kindness, respect, and dependability. With a priority to make total demolition as affordable as possible, we offer full transparency and a clear plan of action to minimize delays.
We provide a variety of residential demolition services to ensure all your bases are covered, including:
---
Apartment and condo demolition
Total demolition of all housing types (single-family, townhome, manor, villa, etc.)
Heritage home deconstruction
Kitchen demolition
Bathroom demolition
Interior strip-out
Exterior demolition
Pool demolition
Carpet and floor removal
Drywall demolition
Chimney dismantling
Garage demolition
On-site cleaning
And more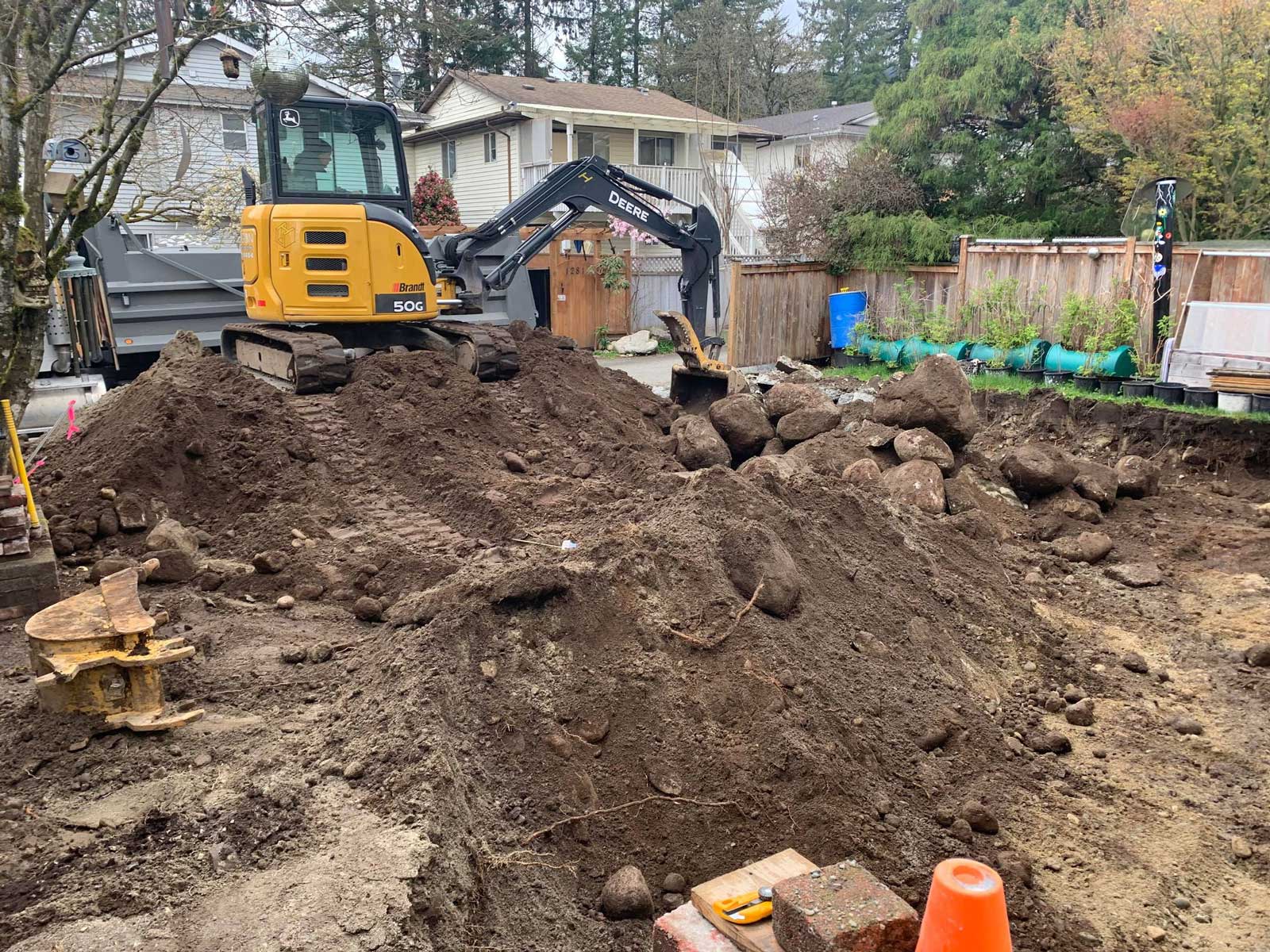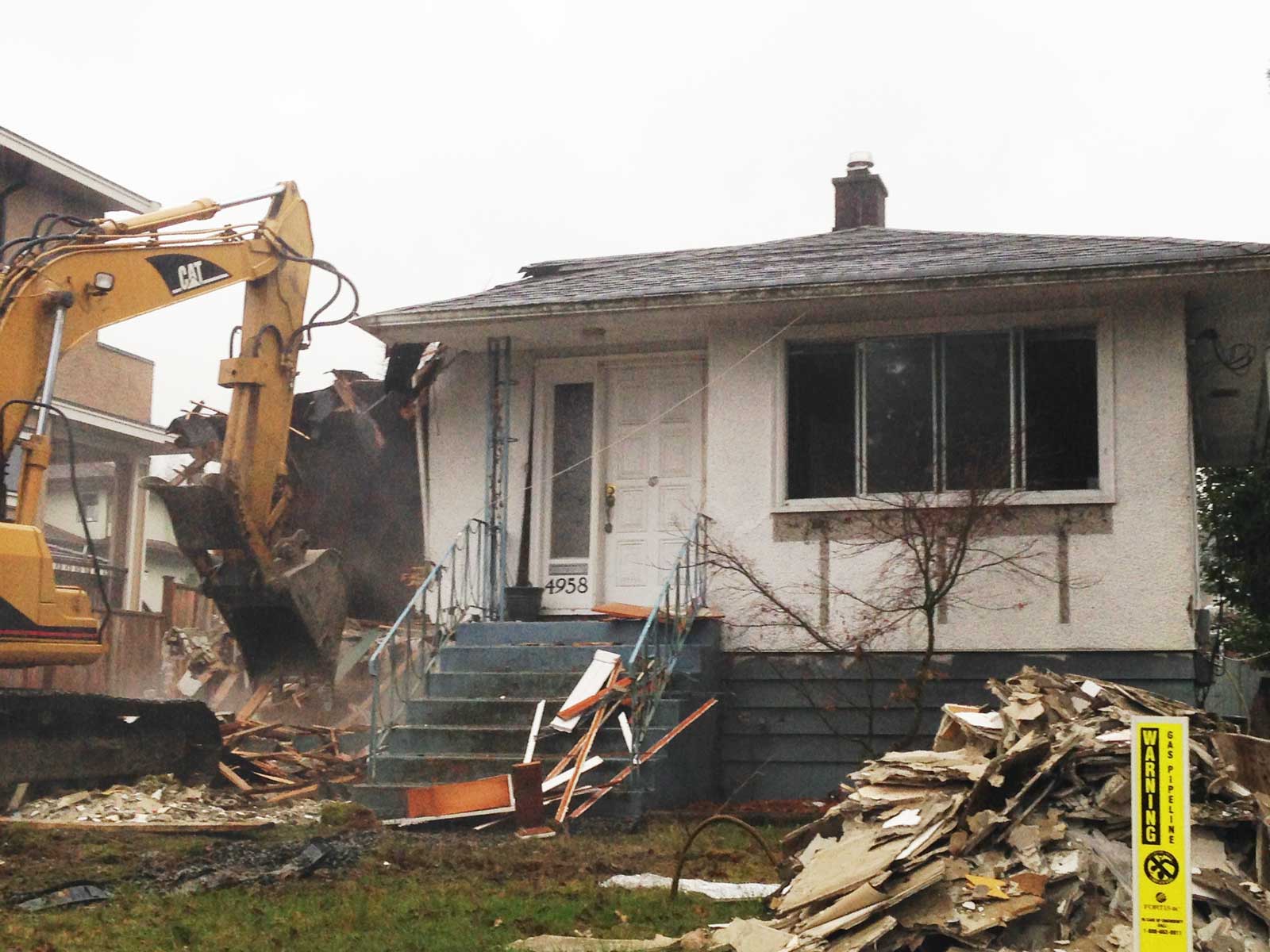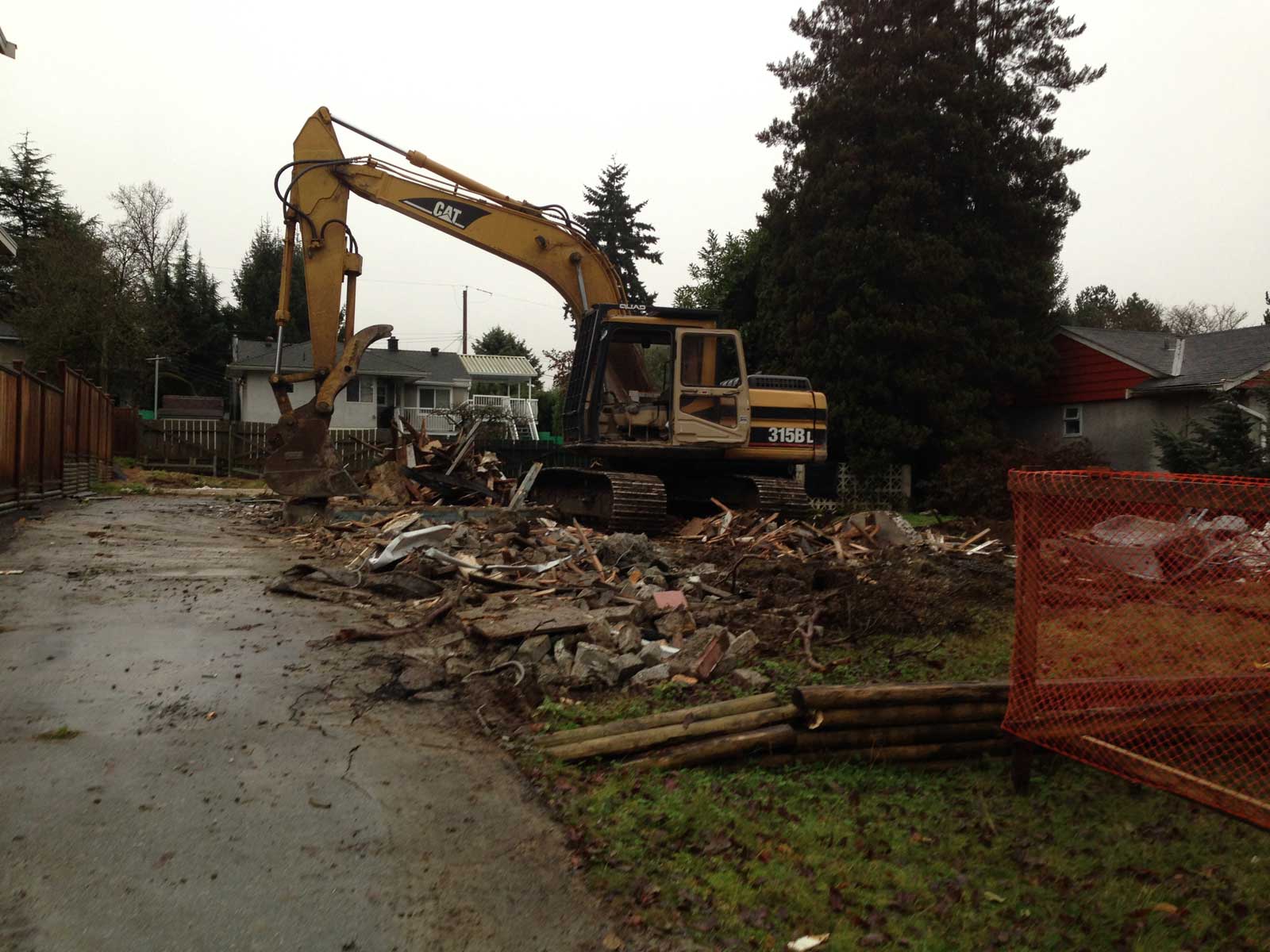 Total Demolition for Commercial & Industrial Properties
---
When it comes to the total demolition of commercial properties, we know that time is of the essence. To prioritize the timeline of your business, our trained professionals work quickly and diligently, while ensuring quality of work. Regardless of the methods used to build the property in the first place, our contractors come equipped with the skill, equipment, and tenacity to perform total demolition safely and effectively.
At Cobal Industries Ltd., we have been lucky to work in a wide variety of trades. This has allowed us to gain professional insight into many different aspects of construction, diversifying our capabilities and scope of work. As such, we are able to cater to the individualized needs of your commercial demolition and meet project specifications while remaining within budget.
Looking for timely, competitively priced, and high-quality total demolition services? We specialize in the following:
Tenant improvements
Floor removal
Drywall demolition
Interior and exterior strip-out
Structure demolition for the film industry
T-bar and steel studs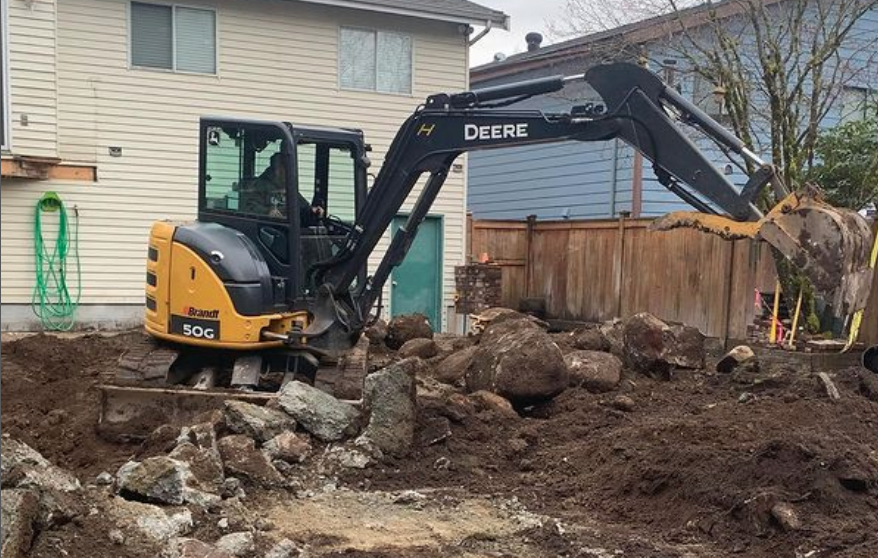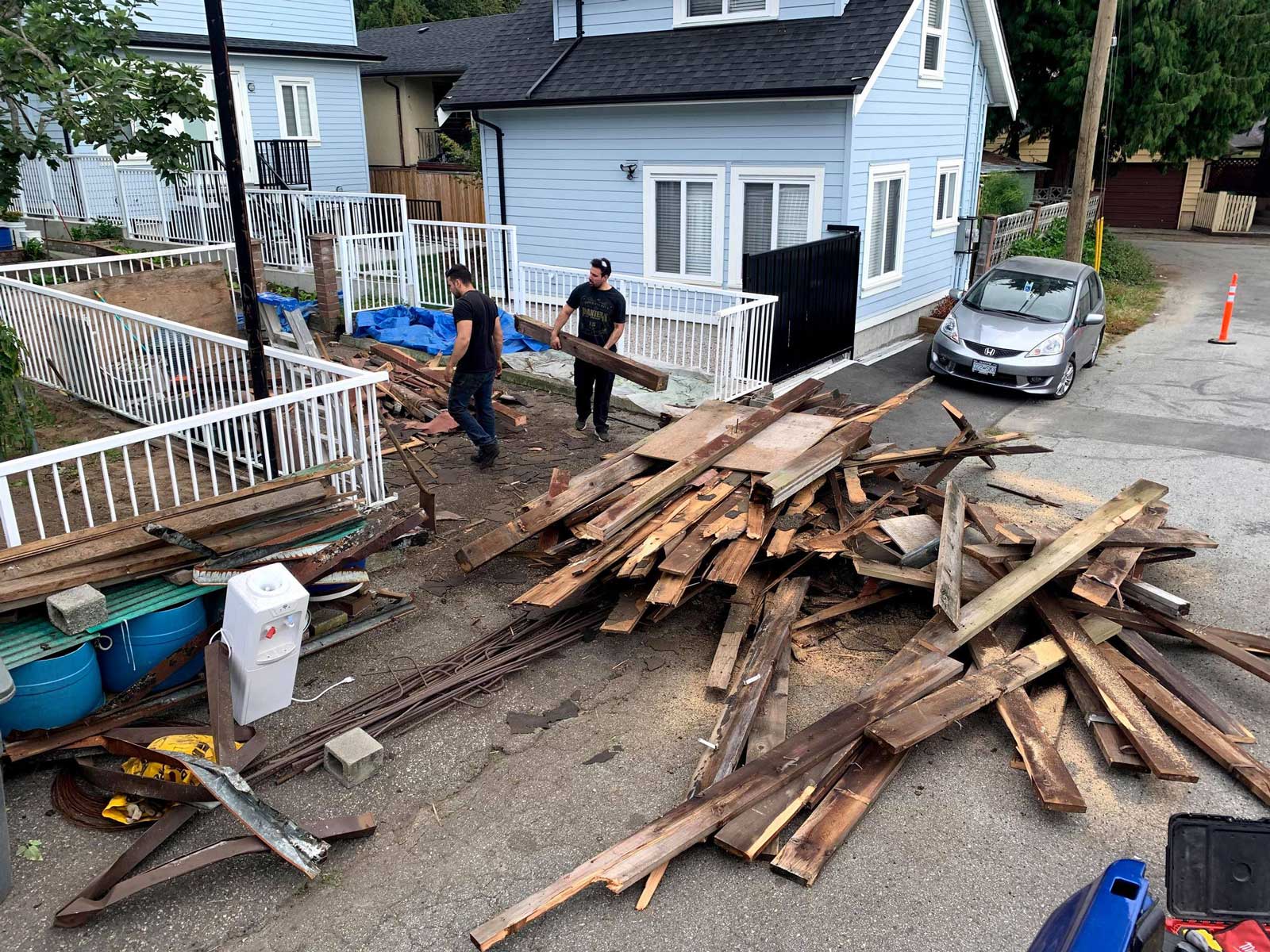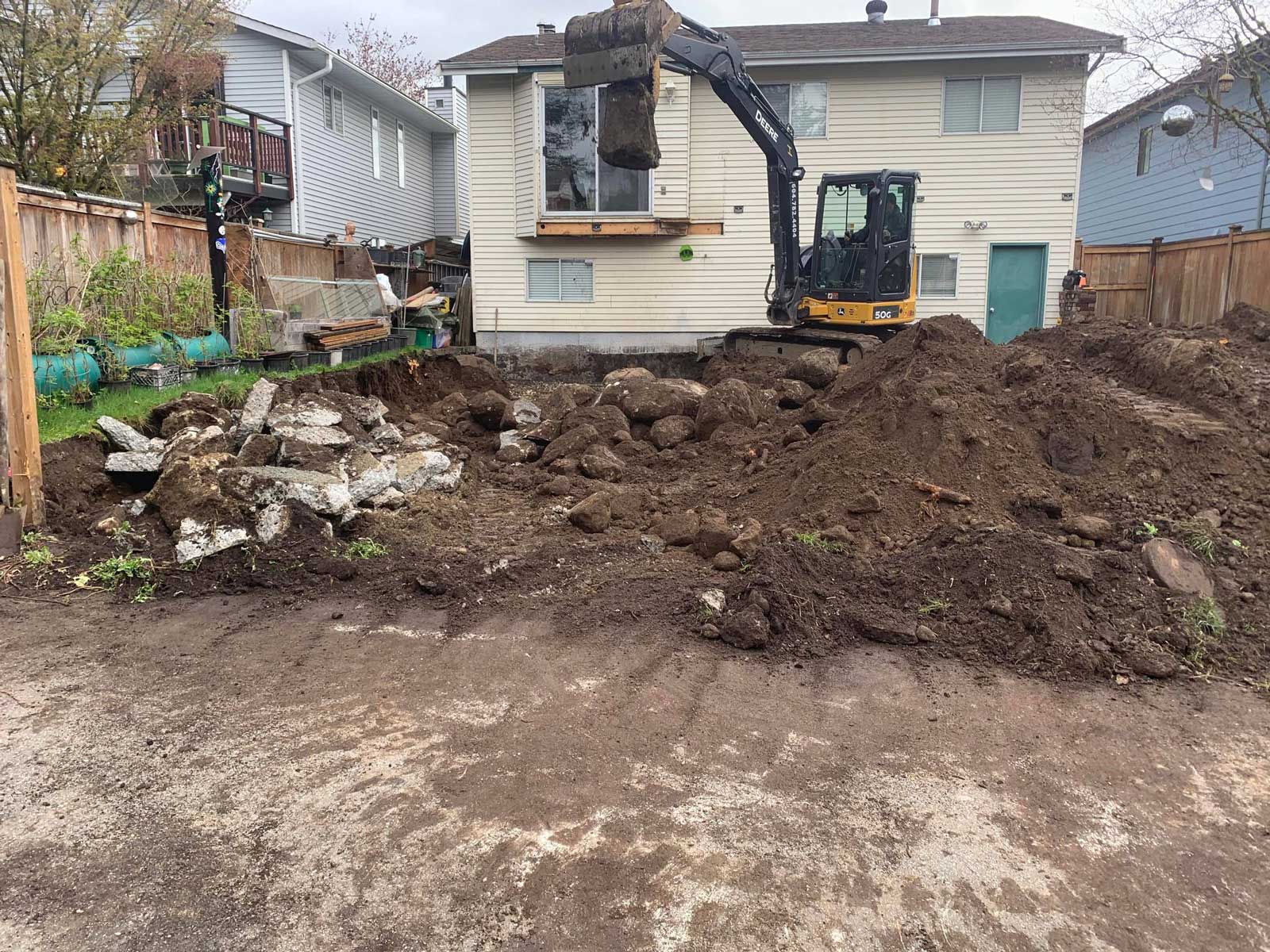 Where We Work
---
Our total demolition services extend to all areas of the Tri-Cities and Lower Mainland, including Coquitlam, Port Coquitlam, Port Moody, New Westminster, Langley, Burnaby, Maple Ridge, North Vancouver, Surrey, and beyond.